BECAUSE
SAFE AND STABLE

NEIGHBORHOODS
are the bedrock of strong communities.

Did you know that we've been dedicated to supporting your neighborhood for over 20 years?

Since 1998, Neighborhood Housing has supported residents of marginalized neighborhoods throughout Knoxville through providing a holistic approach to community development and neighborhood stabilization. Neighborhood Housing accomplishes this task through the injection of quality, new construction homes and rehabilitations; community and resident education, including financial literacy and home maintenance; and free minor home repairs for those in need.

The results are astonishing: housing values improve, resident retention increases, and once numb neighborhoods and communities transform into vibrant places of existence where a high quality of life abounds.
OUR APPROACH TO HOUSE OUR NEIGHBORS
We coach you in how to manage your money while equipping you to become a homeowner.
We provide you with high quality, moderately priced homes that are energy efficient. We also provide up to $14,999 in down payment assistance for qualified buyers.
We stabilize neighborhoods by performing minor home repairs on your homes.
HOMEOWNERS COMPLETING COUNSELING
SINGLE FAMILY AFFORDABLE HOUSING
SINGLE FAMILY AFFORDABLE HOUSING
We build new construction as well as renovate houses in the Knoxville area, providing high quality, moderately priced homes as well as up to $14,999 in grant money to assist with purchase.
Read More
HOMEBUYER READINESS PROGRAM
HOMEBUYER READINESS PROGRAM
Homebuyer Readiness Program is our one-on-one financial coaching program designed to teach financial literacy while repairing credit in a step-by-step process toward homeownership.
Read More
OPERATION BACKYARD
OPERATION BACKYARD
Operation Backyard is a minor home repair program supplying materials and recruiting volunteers to provide home repairs for families in need who own their own homes.
Read More
Meet
Cara & Family
Cara grew up her whole life in Knoxville but that doesn't mean that she stayed put. Moving from apartment to trailer, to apartment, Cara's hard working single mother did her best to put a roof over her head and she is thankful for it.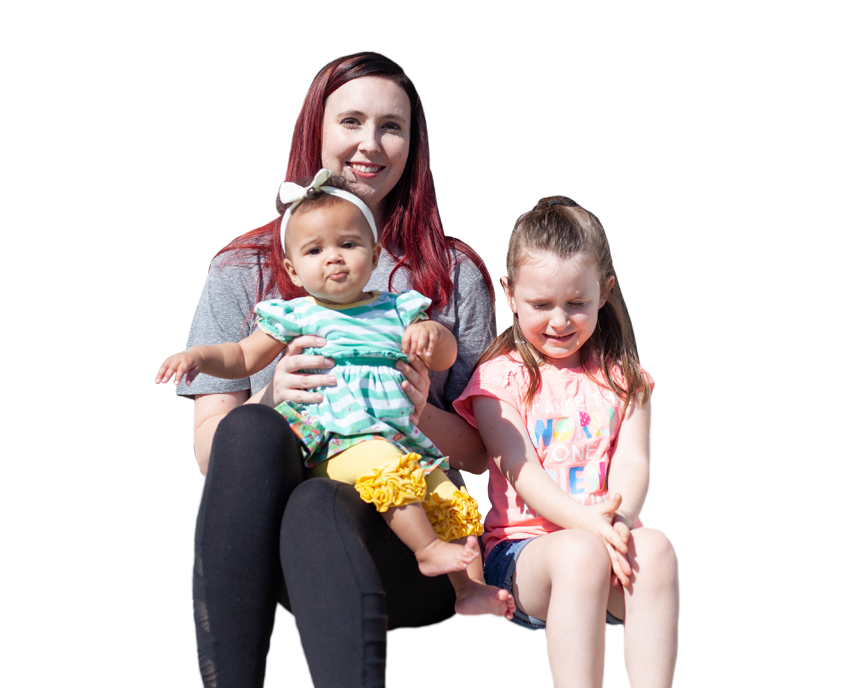 WANT TO GET INVOLVED?

HERE'S NEXT STEPS »